Manage episode 284879227 series 1307274
著作
Gullyware Brand
の情報はPlayer FM及びコミュニティによって発見されました。著作権は出版社によって所持されます。そして、番組のオーディオは、その出版社のサーバから直接にストリーミングされます。Player FMで購読ボタンをタップし、更新できて、または他のポッドキャストアプリにフィードのURLを貼り付けます。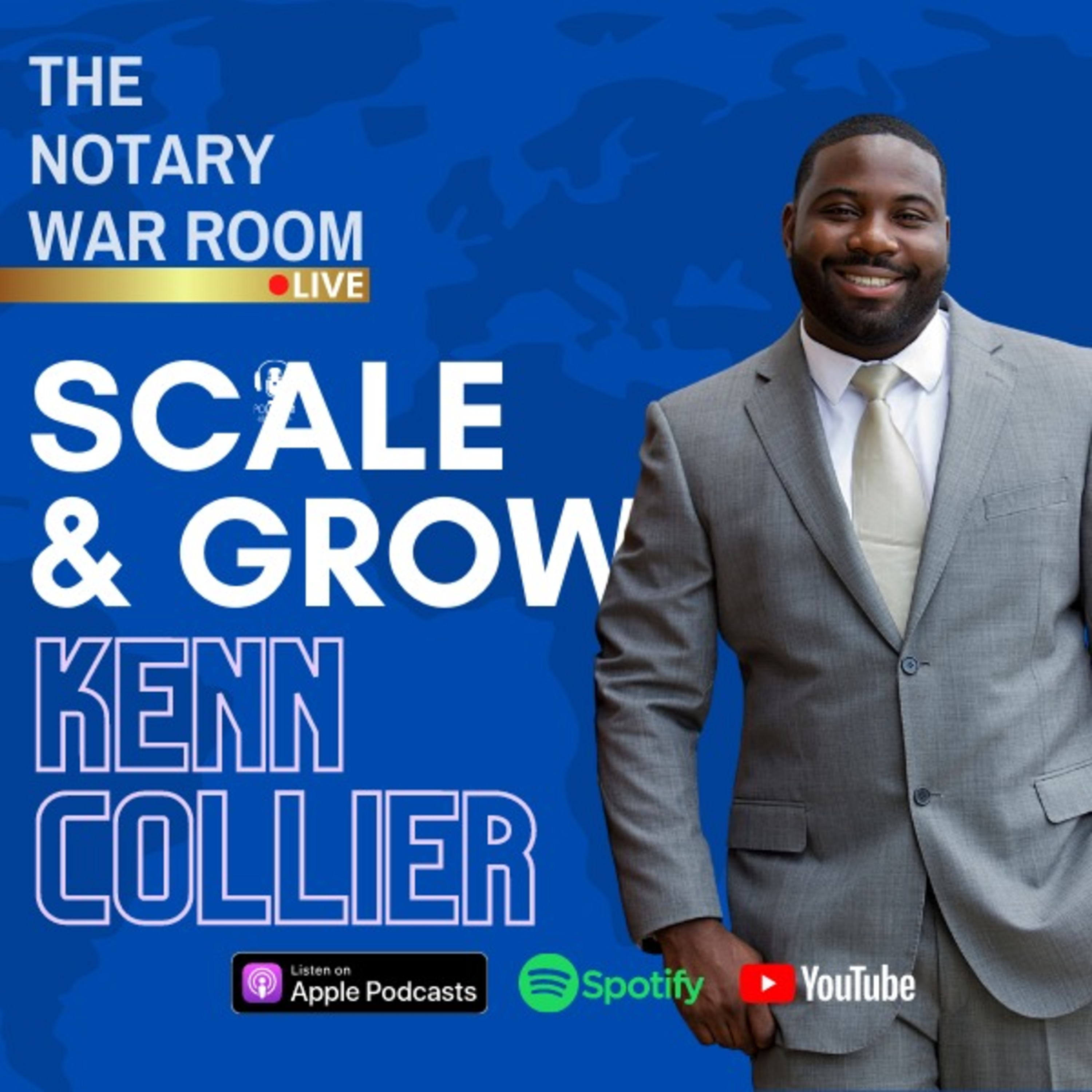 The Notary WAR ROOM Live (Special Guest: Kenn Collier of iHR Buddy) I am super excited to intoduce to you Mr. Kenn Collier, CEO of IHR Buddy. iHR Buddy stands for (International Human Resource Buddy). I've been working with Kenn since last year and he was able to get me a great Virtual Assistant to assist me with my day to day operations. Check out our interview together. It will change your life. --------------------------------------------------------
https://www.ihrbuddy.com/​
SAVE TIME, MONEY, AND GAIN MORE FREEDOM - HIRE YOUR OWN VIRTUAL ASSISTANT. iHR Buddy pairs you with top vetted and trained Virtual Assistants to help you run and manage your business ------------------------------------------- Peace, Love and Happiness, TIGER TOLEDO International Sales and Marketing Villain Have a topic you would like me to cover in my next video. Leave your suggestions in the comment section. •••••••••••••••••••••••••••••••• Want To Learn The #1 High-Income Recession Proof Skill in Business and Life? Click Below To Discover What Universities Refuse To Teach. This FREE "Art of Persuasion" Webinar has been known to Change Lives.
https://NotaryCashflow.com​
HELP TIGER REACH 100,000 SUBSCRIBERS YOUTUBE - Subscribe Today.
http://bit.ly/2fSKBBX​
7️⃣ DEADLY SINS THAT MOTIVATE PEOPLE TO BUY - FREE DOWNLOAD
http://bit.ly/DEADLYSINS​
Tiger Toledo, a.k.a. The Hip-Hop Sales Coach, is a Haitian-American and one of the most sought after and respected consultant in the sales and marketing space. Tiger has worked with small business owners to Fortune 500 companies in the United States. His clientele ranges from Entrepreneurs to Grammy Award-winning songwriters, law firms, manufacturing companies, and many others. Tiger is now breaking into the public speaking arena and wishes to equip Entrepreneurs around the world with never reveled secrets on sales and marketing. Not only has he been featured on iHEART radio platform to millions of listeners around the world, he's also an author, successful entrepreneur and host of a podcast show with over 15,000 views and listeners around the world. Yet he's still down to earth and very humble. Tiger's availability is extremely limited. As such, he's very selective and he is not cheap. But if you think you or your brand might benefit from one-on-one interaction with Tiger, visit CONNECT WITH TIGER ON SOCIAL MEDIA Twitter:
http://bit.ly/2fKjPg2​
Facebook:
http://bit.ly/2fg29EP​
Instagram:
http://bit.ly/2eNDMxD​
iTunes:
http://apple.co/2eF7eVm​
THE NOTARY CASHFLOW ACADEMY | THE ULTIMATE VIRTUAL SALES AND MARKETING ACADEMY FOR NOTARY ENTREPRENEURS
http://www.NCF.LIFE​
TIGER'S FAVORITE PRODUCTION GEAR Microphone/Zoom H1:
http://amzn.to/2dq9kxU​
Zoom H1 Accessory Pack:
http://amzn.to/2ddbxax​
Mic/Lavalier:
http://amzn.to/2draIxL​
Lighting:
http://amzn.to/2froO1b​
★☆★ Tiger's HYPER-SPEED PRODUCTIVITY TOOLS ★☆★ Aweber:
http://bit.ly/2fbLPaw​
Buffer:
http://bit.ly/1XXmguV​
Evernote:
http://bit.ly/20DP5KO​
OptinMonster:
http://bit.ly/Tj5QNS​
TIGER'S YOUTUBE SECRET SAUCE
TubeBuddyhttps://www.Tubebuddy.com/gully​
ENJOYING THE CONTENT AND WOULD LIKE TO SEND A LOVE TOKEN? You can make a donation of any size to:
http://bit.ly/2Xdovwz
29 つのエピソード