Manage episode 284693078 series 1307274
著作
Gullyware Brand
の情報はPlayer FM及びコミュニティによって発見されました。著作権は出版社によって所持されます。そして、番組のオーディオは、その出版社のサーバから直接にストリーミングされます。Player FMで購読ボタンをタップし、更新できて、または他のポッドキャストアプリにフィードのURLを貼り付けます。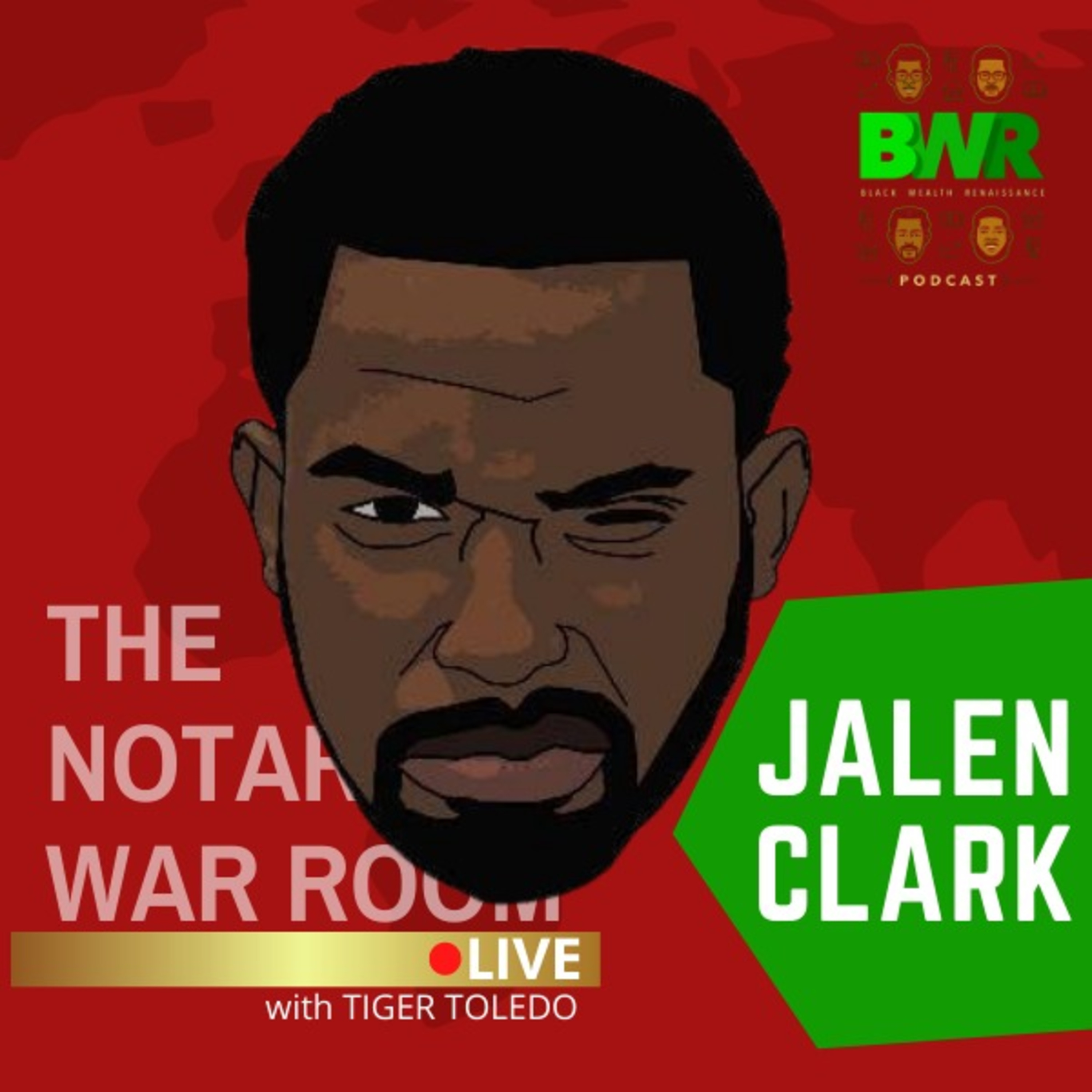 In this episode, I interview Jalen Clark,1/4 of the fastest-growing podcast in America - Black Wealth Renaissance SUBSCRIBE to the Black Wealth Renaissance Podcast below
https://www.youtube.com/channel/UCewW14-cu36GV3D-HgKQS9Q
Jalen bought so much heat to the table I had to re-watch and take notes. What an Epic session. I know you'll enjoy it. For 40% off BWR Store products visit:
https://blackwealthrenaissance.podia.com
Peace, Love, and Happiness, TIGER TOLEDO The Hip-Hop Sales Coach NotaryCashflow.com ------------------------------------------------- Rise of the Smart Notary: How To Achieve Happiness, Wealth and Success As A Notary. (Book 1)
https://www.amazon.com/dp/B0879JTTRM
Due to the massive impact, social media and technology are having on the notary industry The Rise of the Smart Notary is in full effect. Are you prepared for the inevitable changes or will you become obsolete? Now, sales and marketing expert, notary public/NSA, and nationwide notary agency owner Tiger Toledo shows you exactly how to leverage the opportunities that currently exist. Through real-life examples, personal stories, insight, and examples, Tiger Toledo shares how he took a small one-man traveling notary service to a nationwide success using the same technology available to you now. Although this book is created primarily for the Notary Industry this book will help you to develop a blueprint for finding more customers, followers, and fans. --------- The Rise of the Smart Notary will: + Teach you how to take advantage of today's unique opportunity for notaries. + Provide strategies and tips for using social media. + Explain the traditional way vs. the new way of doing business and how you can exploit the opportunities that exist today. + Teach you about how to work smarter not harder. + Explain TOP mistakes notaries make with their business. + Provide immediate steps you can take towards success. ------------- Tiger Toledo is one of the most sought after and most respected notary consultants in the sales and marketing space. Tiger has worked with small business owners to Fortune 500 companies in the United States. His clientele ranges from Small Business Entrepreneurs to Grammy Award-winning songwriters, law firms, manufacturing companies, and many others. Not only has he been featured on iHEART radio platform to millions of listeners around the country, but he's also an international author and the host of Gullyware Studios "Where Street Meets Wall Street"
https://www.amazon.com/dp/B0879JTTRM
Have a topic you would like me to cover in my next video. Leave your suggestions in the comment section.
29 つのエピソード